We live in a world full of fascinating people and place that engage us in experiences that delight and challenge our way of viewing the world.  Part three, in the series Wanderlust: Places of Inspiration, is not just about exploring a place of wonder but being a part of it.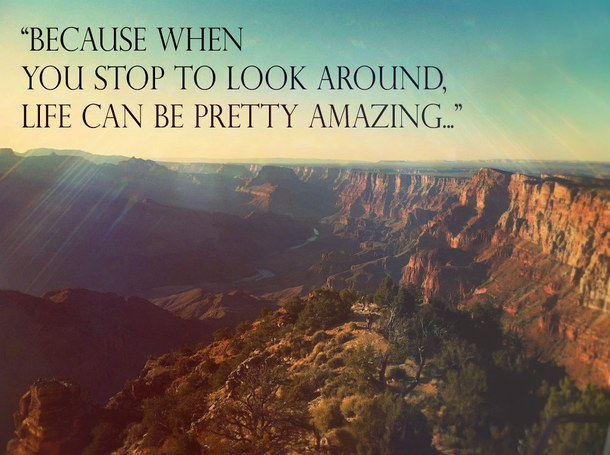 On our family trips, whether road, cruise or a tour, we choose a place or two that we splurge on accommodations in order to be a part of something spectacular. One trip, in particular, comes to mind: US road trip of 2014.  In a previous Wanderlust article, I have written about a few of the places we ventured to Mesa Verde, Monument Valley and Four Corners.  On this same trip, we stayed in Yellowstone and Grand Canyon national parks as well as Monument Valley.
High in the Rockies of Wyoming, straddling the Continental Divide, is the oldest US national park. Opened in 1872, Yellowstone National Park has attracted visitors for generations. Here, Mother Nature is at her best with her colourful geothermal pools, freely roaming elk and bison and of course, her erupting geysers.  Being the most famous and timely geyser, Old Faithful does not fail to delight visitors with its eruptions soaring over 30 meters into the air. Yellowstone covers a massive area with plenty to do and see; it is not a place to be rushed but to stop and take in the sights. Having the time to get out of your car, go for a hike and enjoy the scenery means staying in the park. Planning Yellowstone as a major stop on our family road trip, I allotted three days and two nights for exploring.  Entering from Montana, our first night inside the park was the town of Mammoth. Booking a cabin in Mammoth, through Yellowstone National Park Lodge, enabled us to park and explore the area by foot.  Along with the throngs of visitors, we spent our summer evening walking the boardwalks to view the geothermal hot springs and, from a safe distance, photographing the town's elk. Completely unfazed by our presence, the elk lounged on the grassy lawns and seemed to naturally pose for the tourists. Staying in the park allowed us the opportunity to get up close to the natural marvels of Yellowstone and experience its beauty first hand instead of simply driving by.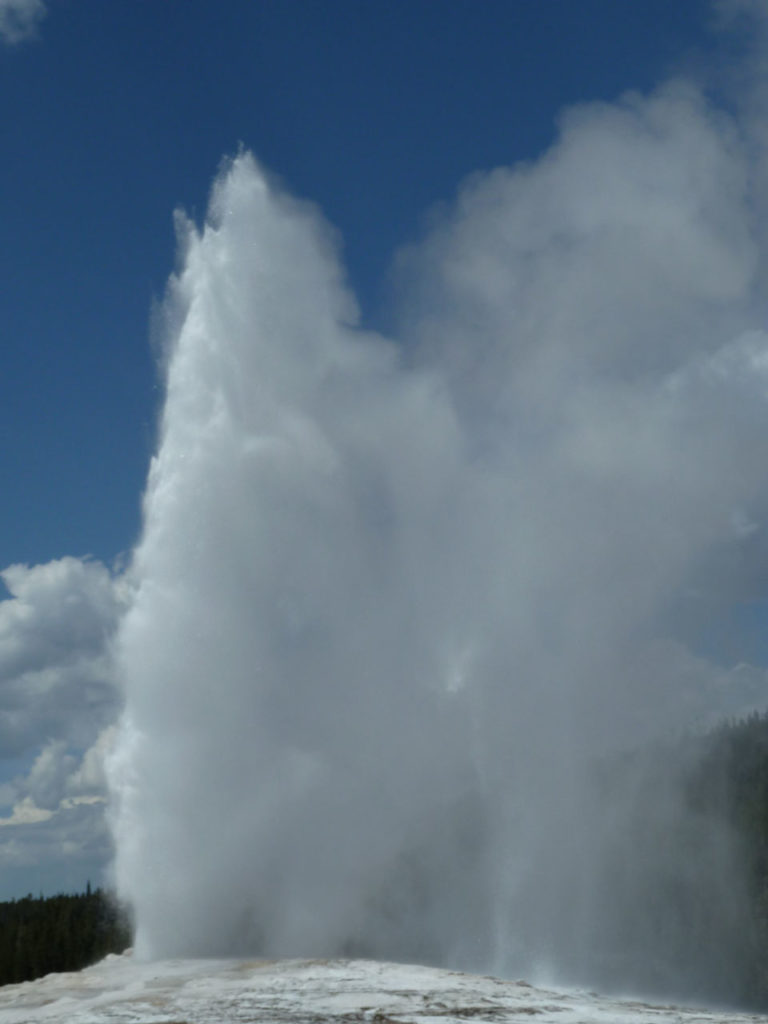 Through the years, gaining travel knowhow and a better sense of timing, I knew to look for accommodations early.  For Yellowstone, I booked our two nights in October for the following July.  Even with nine months, choices were slim. If it's a choice place to stay, anywhere in world, book early.  Quickly realizing the need for speed in order to book accommodations, I turned my attention to our other choice spots, the Grand Canyon and Monument Valley.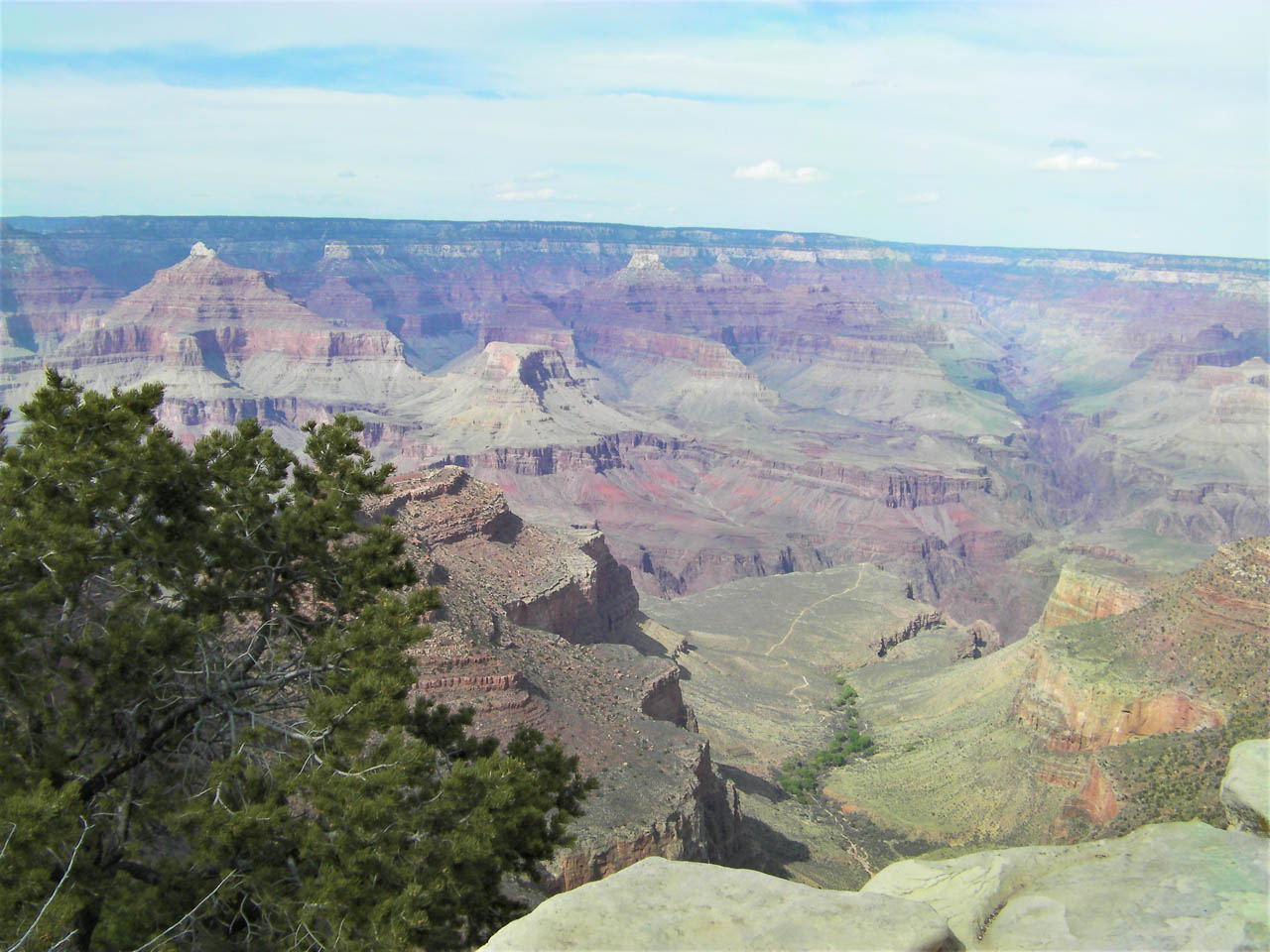 A natural wonder of the world, the Grand Canyon defies description. Carved by the snaking Colorado River, the Grand Canyon's sheer size and vibrant colours create an otherworldly landscape.  Having visited the South Rim, with the throngs of tourists from places such as Las Vegas, it was a pleasure to visit the North Rim with its quieter and less hectic pace.  A National Historic Landmark, the Grand Canyon North Rim Lodge, originally built in 1927, sits on the Canyon's rim giving unobstructed views.  Well placed patio chairs allow visitors to sit and contemplate the enormity of the canyon as well as relax watching the brilliant sunsets.  ​A UNESCO World Heritage Site, Grand Canyon National Park is one of the most popular national parks in United States with more than five million visitors each year-another reason to book early.
Continuing our journey of visiting our Earth's natural wonders, we headed east to Monument Valley.  With its wide and flat landscape and sporadic rust coloured buttes and spires, Monument Valley is easily recognized as the background landscape of Hollywood's early western movies.  Monument Valley, within the Navajo Tribal Park, covers land in both Utah and Arizona.  Within the park, the View Hotel is a Navajo owned business which opened in 2008. Not to detract from the beauty of the surrounding area, the hotel blends in with its natural surroundings. Our room faced the valley and the famous mittens, allowing us the luxury of photographing sunset and an early morning sunrise photos from the privacy of our balcony.  Breathtaking scenery, early morning photos, in our pyjamas and then back to bed, how perfect.