My mother's favorite season has approached again.  Although I have not resided in Canada for over 20 plus years, I still imagine autumn as a season of beauty, with so many variations of beautifully colored leaves. I was lucky to have grown up amongst many conifer and deciduous trees and the combination of their aroma was certainly magical. It just so happens one of my favorite past times was raking the leaves in our acres of yard, into the largest pile I could muster. Then I would jump into it with all my might before it would be disposed of. The aroma released from the wet leaves, along with the slight crackling sound of the dry leaves was perfectly comforting. Nature has that effect!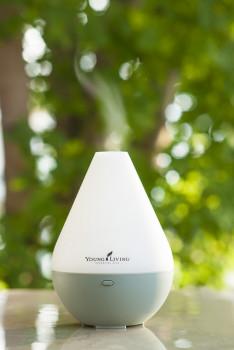 Although Hong Kong does not offer such dramatic scenery during the autumn season, I am so pleased I am able to continue enjoying the autumn aromas, despite where live. This is one of the most obvious joys of using essential oils with a diffuser; they really do make it possible and easy to recreate happy events from our past. The aroma helps to reignite those nostalgic moments and boost your mood, but not only mood, your immunity too.
I recommend that you use an ultrasonic diffuser to therapeutically benefit from the diffusion of pure grade essential oils. Here are a few fantastic recipes to enhance that autumn feeling in your home or work environment this season, no matter what country you are residing in.
Diffuser Recipes
Fall Spice
4 drops of orange essential oil

3 drops of ginger

2 drops of cinnamon bark
Fresh Forest Stroll
2 drops frankincense essential oil

2 drops eucalyptus radiata

4 drops grapefruit
Autumn in the Air
4 drops cypress

2 drops balsam fir

2 drops sandalwood
The science tells us that the molecules of an essential oil travel up the nose and trigger electrical impulses in the olfactory bulb, which then transmits signals to the amygdala and other parts of the limbic system, where emotional memories are stored. The unique aroma and structure of essential oils makes it possible to alleviate stress and/or emotional conditions. There has also been evidence to indicate they can increase the production of hormones in the body.
A particular aroma can initiate memories and emotions even before we are conscious of it. What we need to understand is that, suppressed emotions can be the source of feelings such as depression, anxiety and fear.  One of the many benefits of essential oils is that they can help us to surface and release these emotions, wherever they may be stored in our bodies. Every single cell in our body has the capacity to retain a memory and essential oils can provide the healing energy that is needed to enable us to live a much fuller life.
The Fall Boost
With the change of weather affecting many immune systems and as winter is approaching, the Young Living Thieves blend is a welcomed necessity to any home. It is my go to blend when illness is lurking. Thieves contains a mix of clove, cinnamon bark, rosemary, lemon and eucalyptus radiata essential oils. These oils are rich in antioxidants that work through the bloodstream to address possible bacterial or viral infections.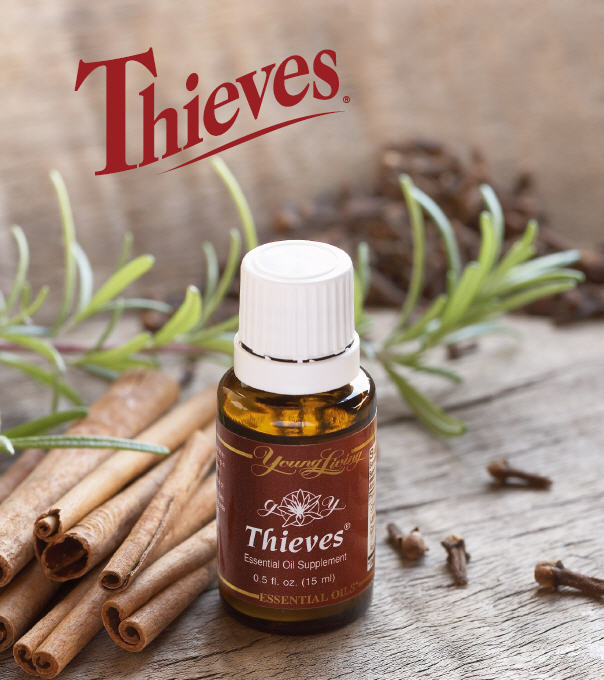 If you have not purchased a diffuser yet, you can dilute with a base/carrier such as jojoba, grapeseed, avocado, or coconut oil, to create a 2% dilution ratio for use with children from the age of 6 years (i.e. 2 drops of thieves essential oil, mixed with one teaspoon of carrier oil). Place a few drops of the mixture on your hands and massage the bottoms of feet every 3-4 hours until you have recovered from your aliment. The feet are generally a safe place for application, as they tend to be less sensitive than other areas of the body. Once the essential oil has been absorbed into the bloodstream, it will begin to do its' work within minutes.
If you already have a collection of single essential oils in your home, you can consider using this recipe to formulate your very own immune boosting blend.
Immune Booster
1 drop orange or lemon

1 drop rosemary

1 drop clove

1 drop eucalyptus

1 drop cinnamon
I want to wish you much happiness and wellness for the fall season.
Paula Lepore Burrough
Hoopla for Essentials (follow us on Facebook)
CLICK on this link below to browse through the Young Living products and to place an order:
https://www.youngliving.com/vo/#/signup/new-start?sponsorid=1457545&enrollerid=1457545&isocountrycode=HK&culture=en-HK&type=member