Lore Zymerman opens the door, her excited words unintelligible through her thick German accent, but the warmth of the welcome unmistakable. With a surprisingly energetic step, the small, white-haired woman leads the way down a front hall lined with paintings. She proudly explains that her husband painted one of them, and, with a shy laugh, admits to painting another herself.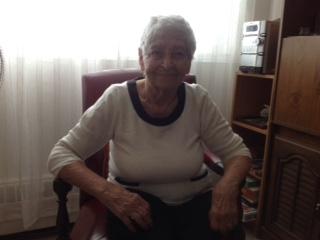 The living room is large and full of sunlight. Paintings adorn the walls; embroidered cushions are arrayed on the chairs, and a striped red and white hat that Lore has just finished crocheting lies on the coffee table. "I do it for fun – to make me happy," she explains. "It's a nice hat, ja?"
Lore Zymerman was born in 1929 in Germany, where she learned to sew and embroider in school. World War II began when she was 10, and her teen years were spent sewing in a factory. "It was very hard," she says quietly. But Lore did not allow the war to stop her from loving beautiful and creative activities.
Lore moves to the dining room table, one end of which is covered in paints and brushes surrounding a half-finished painting. Birds, flowers and trees in bright, vivid colours spring from the canvas. Laughing, she says that she never had lessons, but has always needed something creative to do, to get her through the hard times.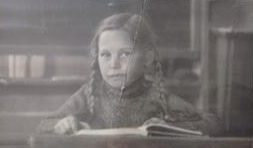 In Lore's sun-filled apartment is a cabinet full of photo albums. With almost girlish delight, she pulls out album after album of old pictures, and unfolds the stories hidden within.  
Lore Zymerman was married in 1950 in Germany. Her husband, Waldemar, was born in Poland, but fought in the German army during World War II. He was sent to Russia, where he was captured. In the Russian prisoner-of-war camp, he befriended one of the guards, who eventually helped him escape! Lore's gnarled, yet dexterous hands caress the photo of the young, handsome soldier who became her husband. "Brave and handsome… but," Lore says softly, "it took him a long time to make his way back to Germany and to me… a long time…"
She tells stories of cousins, uncles, and friends who were not so lucky, and never came home. She points to an old, sepia picture of a man standing straight and proud in his uniform, and says, "That is my father, Otto. He never came back." Her face grows sad, and she touches the picture gently, then moves on to other stories. 
In 1953, three years after they were married, Waldemar, Lore and their eldest daughter sailed to Canada, because Waldemar, a mechanic, could find no work in the devastation of post-war Germany. Waldemar's mother had gone ahead, and though she and Lore did not get along ("at all!" laughs Lore), she sponsored their family to immigrate and move in with her. It was a very difficult transition for Lore. "I had no English," she explains, "and was very homesick."
In Canada, Lore spent 12 years working at a shirt factory. She made friends ("One couple in Toronto, we've now been friends for 56 years!" she exclaims), learned English, and started to paint as well as knit and embroider. Her three children grew up, she became a grandmother, and then a great grandmother! Canada was no longer so foreign, and the excitement of creating lovely things provided an outlet and added meaning and joy to her life, especially through all the diverse challenges she faced.
In one corner of Lore Zymerman's living room, there is a special chest of drawers that holds many precious pieces of art. With great care, Lore takes out linens she has exquisitely embroidered, each with its own beautifully unique design and story. They are covered in flowers and birds of all colours, creations that speak of Lore's lively imagination, passionate heart, great skill and dedication. "I never sell any," she says, running her old, crooked hands gently over the fine work. "I make them for my own pleasure; to keep me busy, to help me when I am sad." Her voice fades, and, as she looks at her bent fingers, she whispers, "I miss him, my husband. He died May 4, 2014. We were together 65 years." She stands still for a moment, not speaking, and then, with a soft smile, bends to place the linens gently back in the drawer.
Even though she has lost her beloved husband, life still has meaning for Lore. Her beautiful paintings, knitting, and embroidery keep her busy and engaged. This joy of creating art has sustained Lore through many difficult circumstances, and besides, "I like the enjoyment of looking at them after they are finished. I do it to feel happy!"