Imagine laughter, smiles, joy, kindness, compassion, connection, enthusiasm, creativity, innovation, and quality presentations. The Women in Leadership Conference: Across the Generations, was all that was imagined for and more! The first annual conference, sponsored by Just Saying magazine, was held on Saturday April 28, 2018 at the University of Ottawa, Lamoureux Building, 145 Jean-Jacques Lussier, Ottawa, Ontario. A donation from the event is being made to Compassion International, an organization that releases children from the grips of poverty and imparts upon them hope for a brighter future.
The leaders of the sessions, as I have affectionately named, the Dream Team, consisted of Georgia Morisssette, Connie Russell, Dina Talhouk, Jill Sell, Christine Lockie, Carolyn Cheer, Bridget McEachern, and Kyla Heyming. These leaders overwhelmingly proved to be outstanding beyond words, as they delivered powerful presentations to all who were in attendance. All of these women generously shared a variety of their unique gifts and talents that are theirs and theirs alone.
Georgia is vivaciously helping all of us to live a stress free life through movement and exercise, Connie loves to travel and to research anything that has to do with travel, Dina is all about building relationships, Jill and Christine guide us to reflect and journal so that we can more clearly discover who God is, Carolyn wants to assist us to change our lens so that we view our lives from a new perspective, Bridget demonstrates how to eat healthier for a more balanced life and Kyla loves to travel, write and blog.
Dina Talhouk Preparing for Her Presentation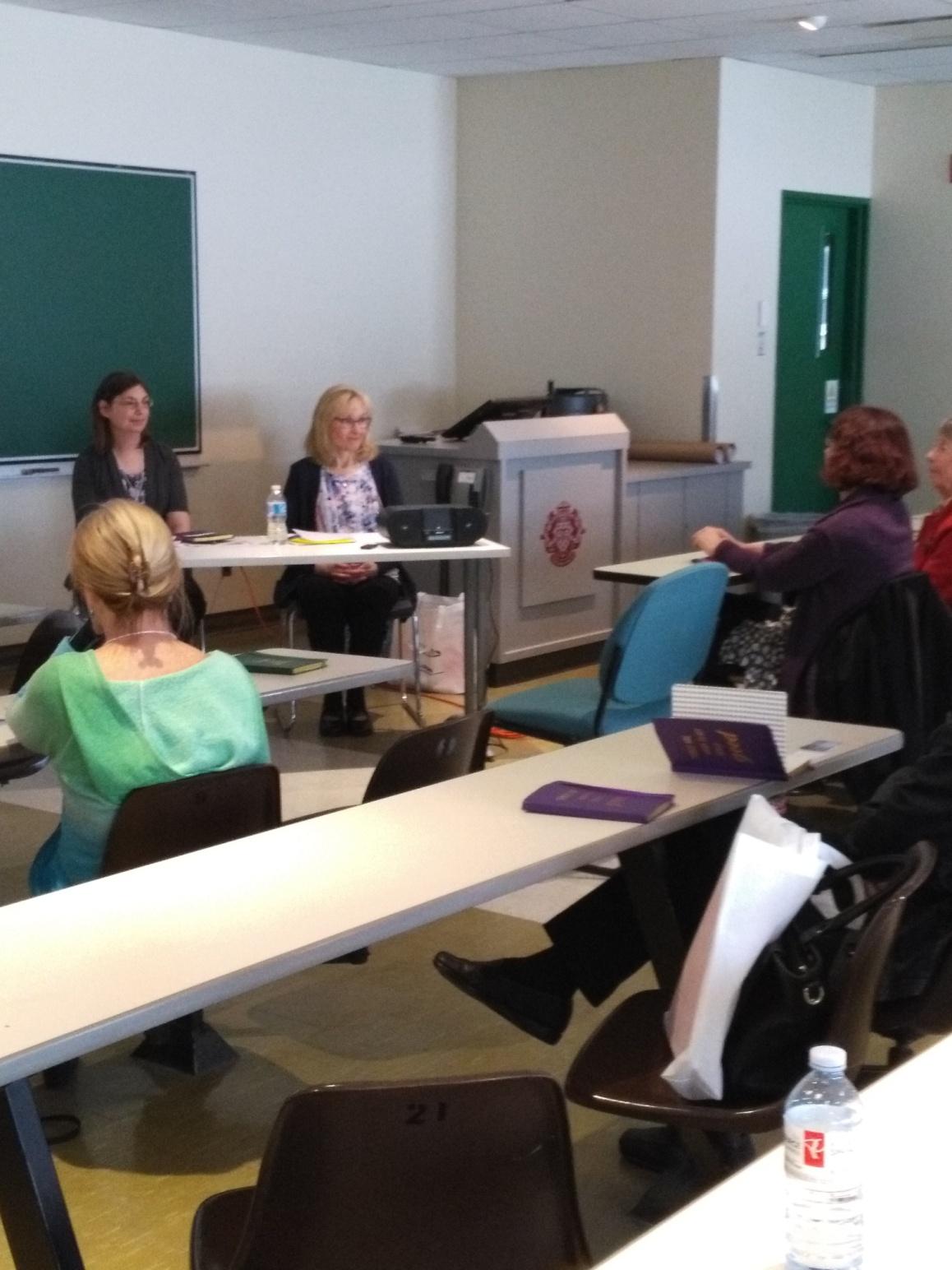 Jill Sell and Christine Lockie Presenting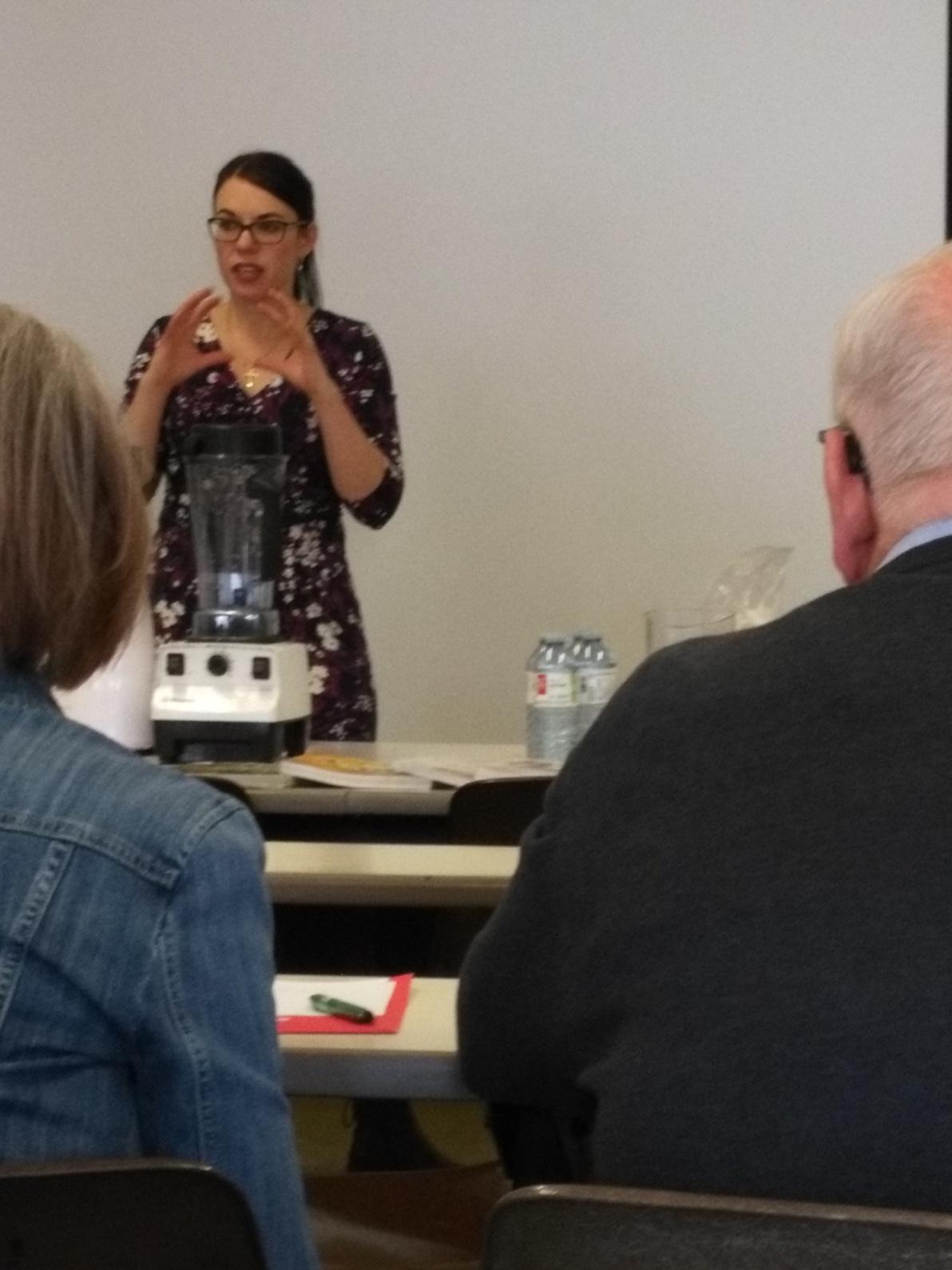 Bridget McEachern Presenting on Raw Energy
The Keynote addresses by Sekou Kaba (2016 Olympian), Dr. Cheryl Bauman, and Dr. Chris Marchand yielded hope for those who have been bullied, inspiration to never stop pursuing your purpose here on this earth, and sound advice for parenting drug-free kids. We were also blessed to have Tara Shannon, national and international singer/songwriter, share her talents with us!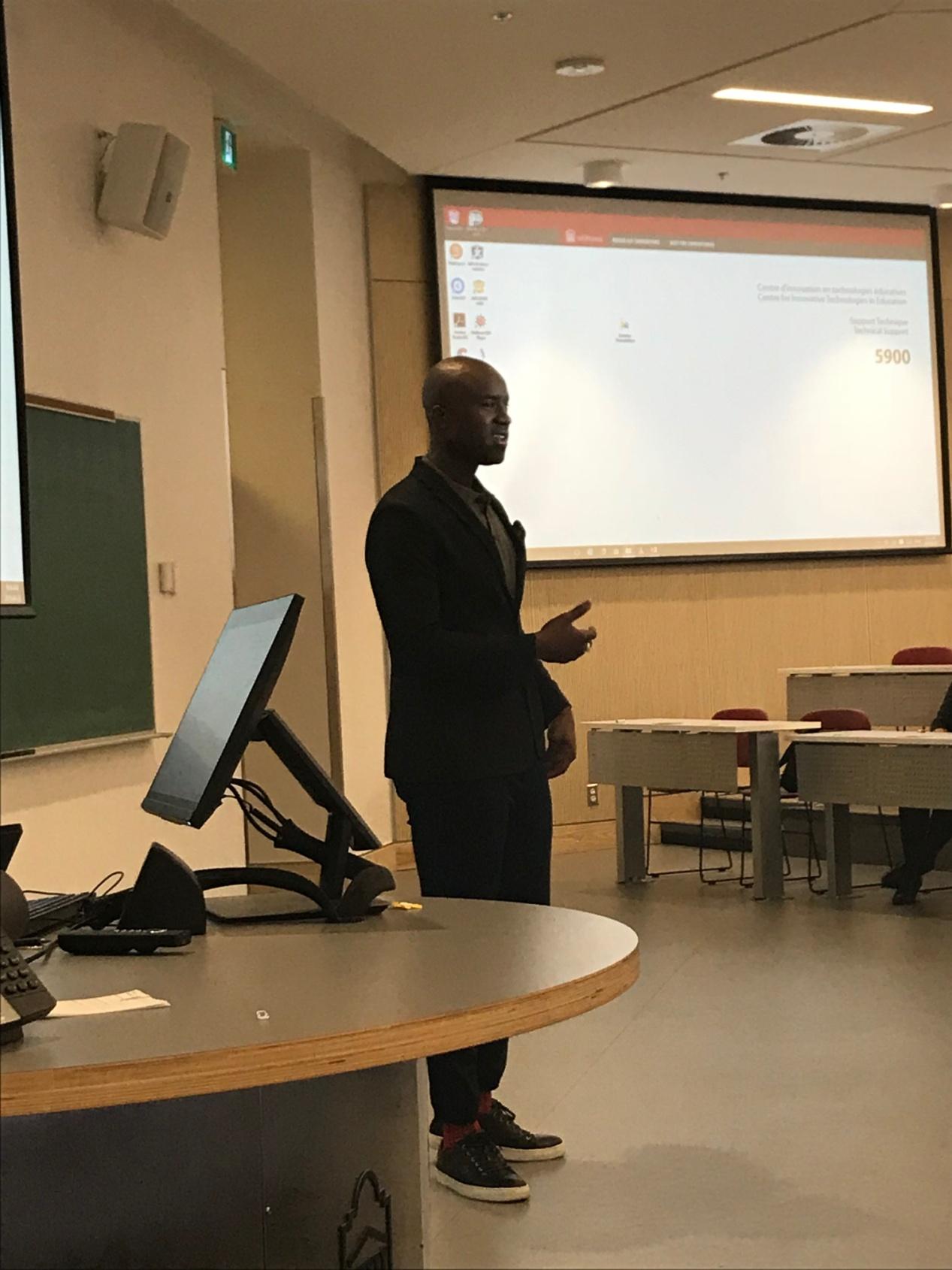 Sekou Kaba – 2016 Olympian – Keynote Address
Dr. Cheryl Bauman – Keynote Address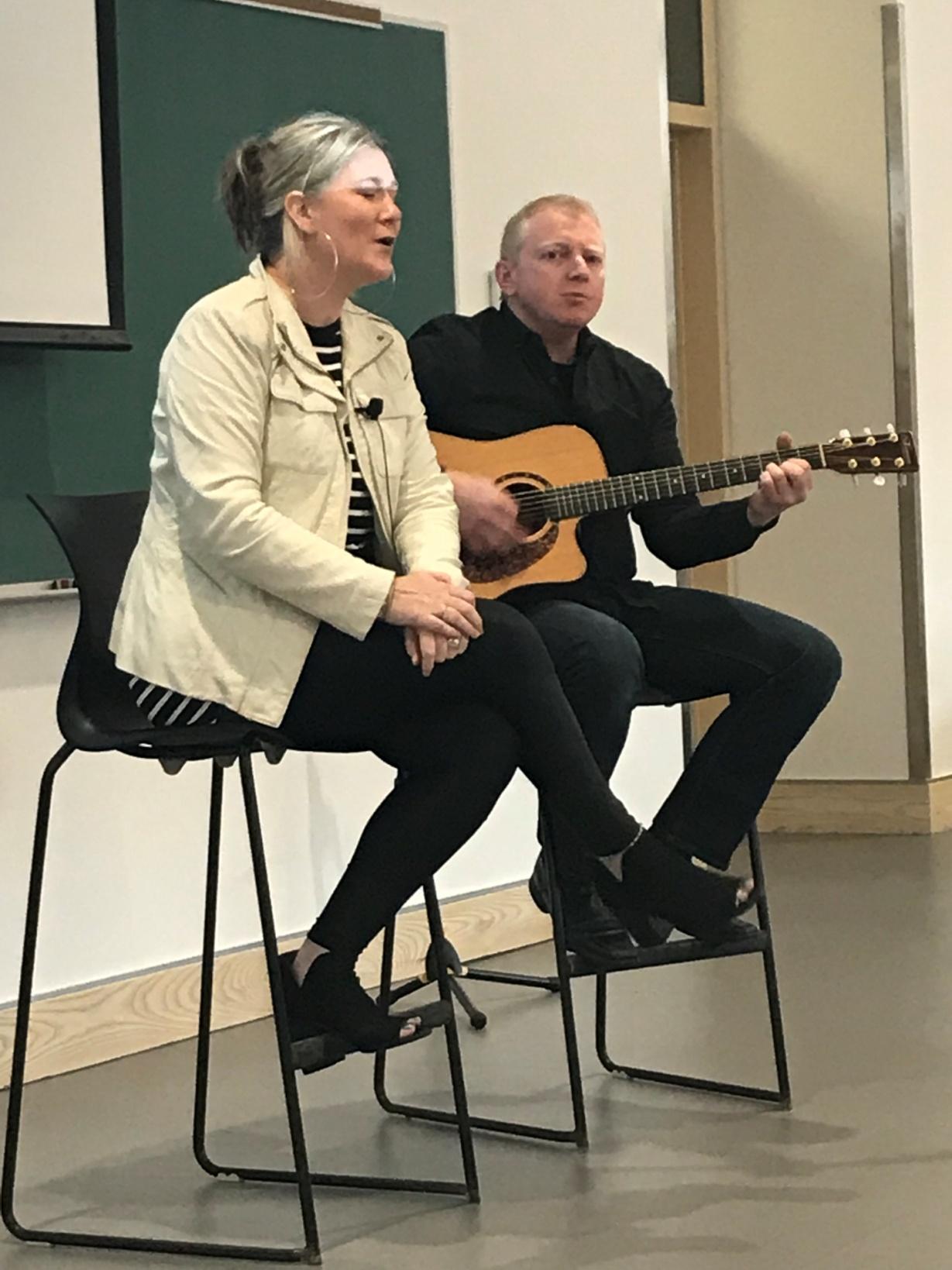 Tara Shannon – International Singer/Songwriter
Tara Shannon – International Singer/Songwriter
The event could not have run as smoothly as it did without the steadfast support of the volunteers. A HUGE thank you to Tara Burgoyne, Lauren Carson, Lois Brook, Pino Buffone, Sara Buffone, Sequoia Hamilton, Gabby McCullough, Liam McCullough, Bibik Bik, and Vanessa Gull.
Volunteers Sara, Sequoia, Bibik and Gabby.
Most importantly, the first annual, Women in Leadership Conference, would not have been a success without the people who attended. All of the participants shaped the event into an unforgettable educational experience. We hope that the learning and fellowship that took place on Saturday April 28, 2018 has affected your life for not only now, but from now on…
If you attended the conference, we would appreciate you sending your comments to cheryl@justsaying.today. Your feedback will help us as we design next year's annual Women in Leadership Conference. We promise, it is an event you won't want to miss! Can't wait to see you next year!
Women in Leadership Celebration Cake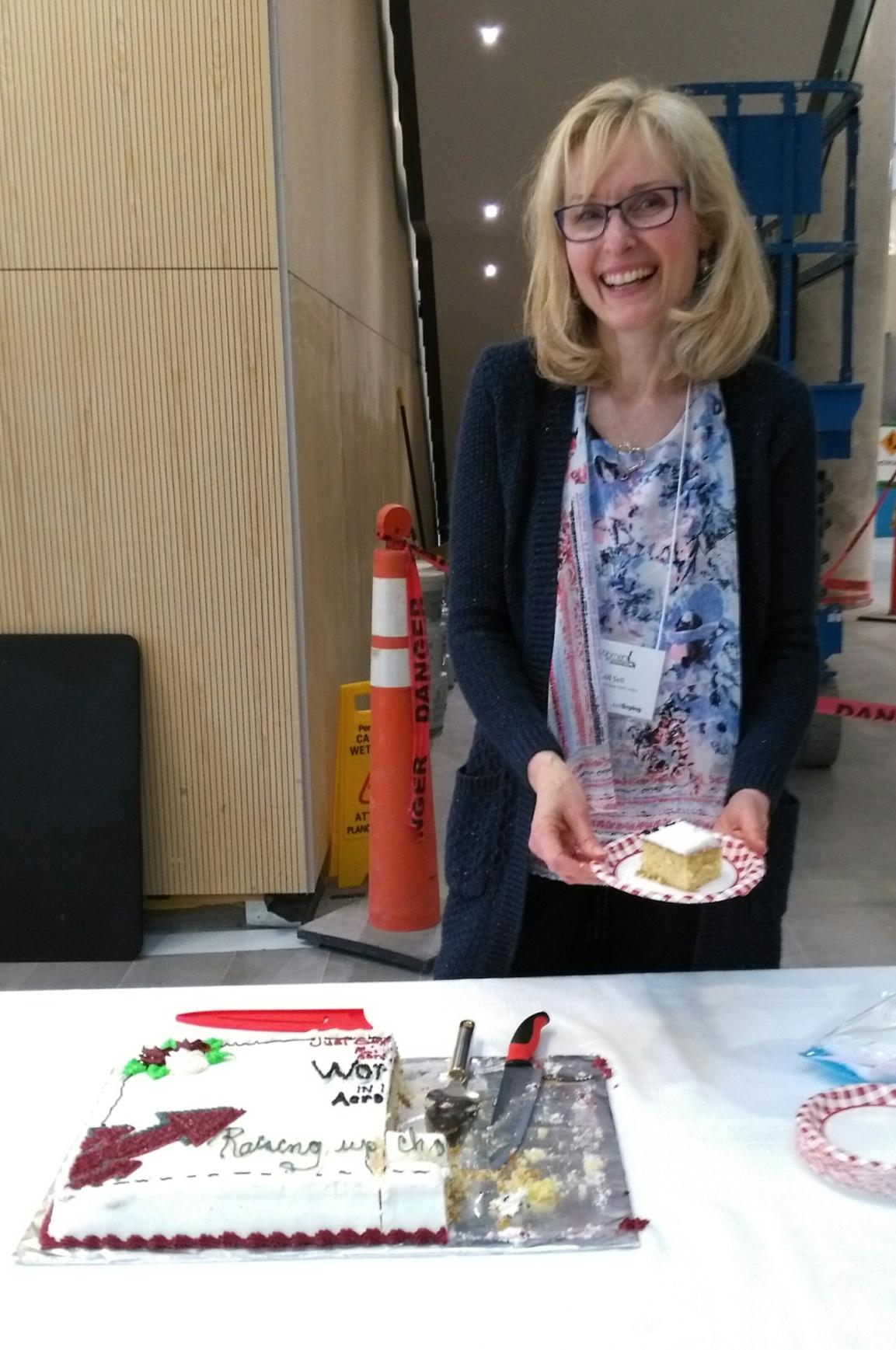 Jill Sell cutting and serving the Celebration Cake! (thank you Jill ☺)
---
The team of Just Saying contributors wishes to help you continue to dream for the impossible by allowing God to transform your life. By opening up the electronic pages of Just Saying, you will experience the unfolding stories that promote healthy lifestyles through relationships, music, faith, family, food, fitness, finance and fun!
I would love to hear from you. Please send your comments and questions to cheryl@justsaying.today.
We invite you to connect with us on Facebook, Twitter and Instagram.