Founder and Editorial Director
As my friend Dina and I video-recorded the session that is available in this month's magazine, entitled Just Saying with Dr. Cheryl, at one point during our conversation, I paused to look behind me and noted that on the wall was a framed music sheet of the Beatles' song written by John Lennon and Paul McCartney, Let It Be. Immediately I said to Dina, "Let it be is going to be my new mantra". We both giggled and commented on how it is often difficult to just let it be, but if we did more of this, how much easier life would become.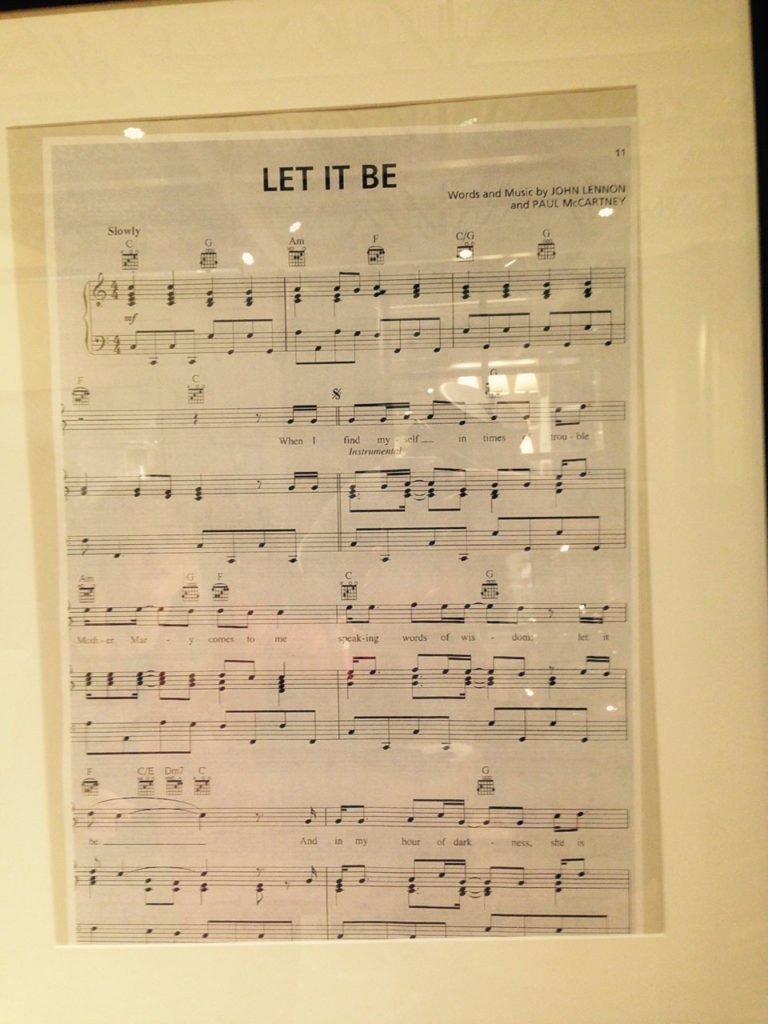 Little did I know that throughout this past week, I would need to not only rely heavily on my new mantra, let it be, but also some more of the words to the song such as, "Whisper words of wisdom, let it be".
Whisper words of wisdom…who do I rely on to whisper words of wisdom to me? Do I rely on the actors and actresses on the TV screen, advertisement billboards or well-meaning friends? All of these might be good places to seek wisdom from, as what people are saying may be very good, and well-intentioned advice. However, if I am seeking solid wisdom, based upon an unshakeable truth, I run to my Heavenly Father who whispers words of wisdom to me.
Sometimes these words that are whispered to me are not popular words. They are words that defy what the people around me might be telling me to do and say. As I sadly discovered this week, as I courageously stepped out in faith, after seeking the discerning wisdom from God, I was shunned, trampled upon, like a lamb led to be slaughtered. Yet, I know in my heart of hearts, based upon the word of the Lord, that what I choose to do was from God's prompting, His still small voice whispering to me "let it be". This small voice whispered, "you are not their savior, Jesus is their Savior. You cannot save them from the sin that has led them to be involved in the mounding heap of garbage that has entered their life." God continued to whisper words of wisdom, "let it be".
Yet I wrestled with God's words of wisdom, as just weeks ago I was being hailed as the savior. God kept reminding me, "you are not the savior, Jesus is the Savior". God quickly caused my mind to reflect upon Palm Sunday, when the crowds were praising Jesus, waving Palm branches and hailing him as their Savior. However, less than a week later, on Good Friday, the same fickle crowds were nailing Jesus to a cross, and crucifying him. Unreliable behavior is part and parcel of our human condition. When people do not ground themselves on the word of God and seek Him for their wisdom, their undependable behavior increases and their sound judgment decreases.
Distraught at the events that occurred, yet peaceful in knowing that God is with me, I went to our guest room to pray for these people who had hailed me as their savior, yet have now faithlessly turned on me and are crucifying me. As I entered the room and peered towards the window, light shone through and the image of the cross reflected upon the curtains.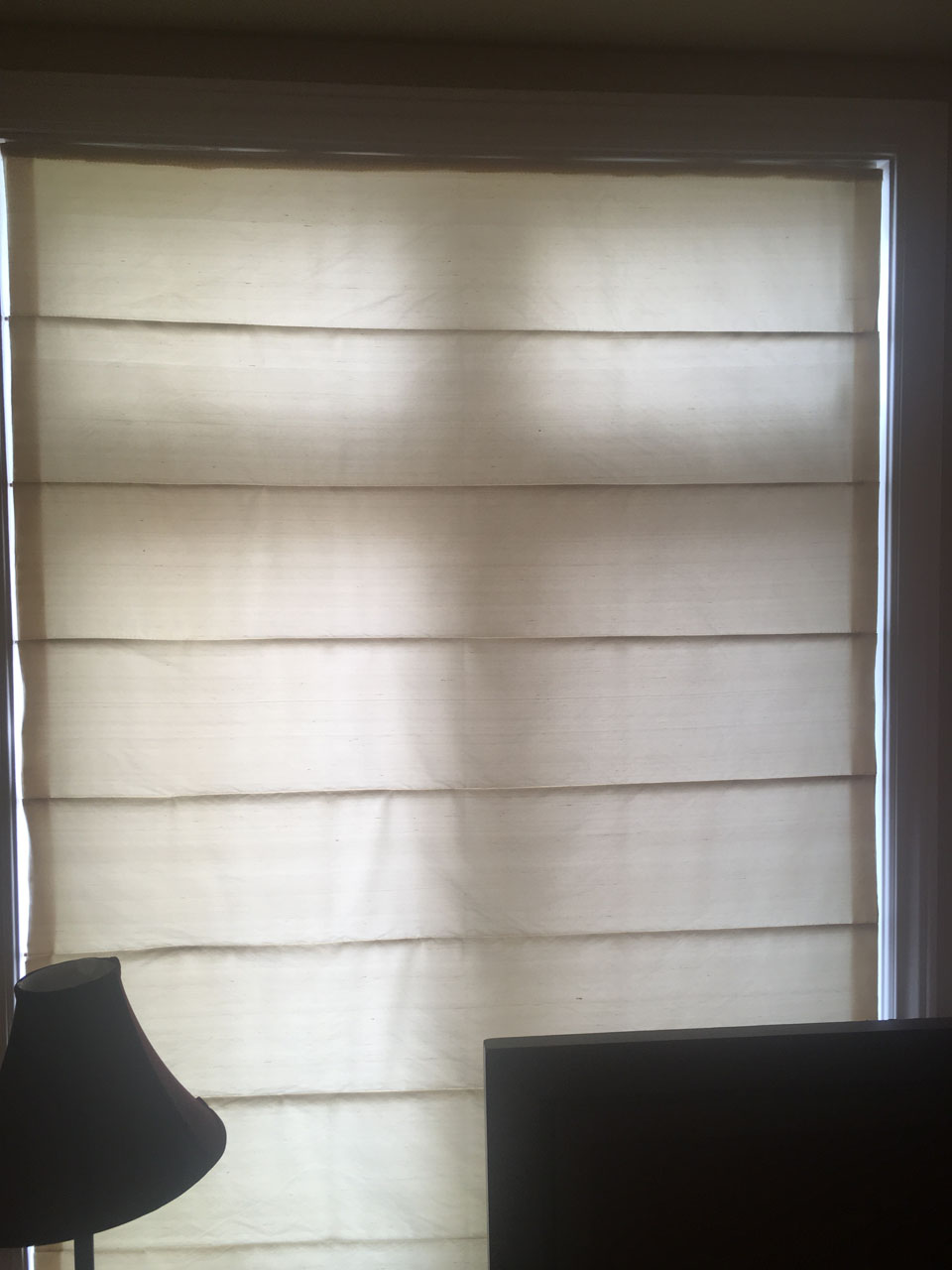 I was so awestruck and grateful for this unexpected sign of the cross. I immediately knelt before the cross, and began to weep for these people, as they know not what they do. As I wept, I petitioned for a form of grace and compassion that only comes through knowing Jesus, as he came to this earth and lived a life that was full of humility. I knew that God was telling me to lay it at the cross. In that precious moment, this burden that is too great for me to bear was placed at the cross. It left my mind and my life, and entered into the spiritual realm, into God's realm. I need to be confident and trusting that God is all knowing. I had a peace and a calm like I have never felt before, knowing that it was never my burden to carry. I needed to lay it down at the feet of my Savior.
How many times have you tried to save someone from going down a path of destruction, only to be trampled upon, mocked, used and abused? I think many of us have been involved in situations where we have cared and loved people so much that we try to be their savior, when there is only one Savior.
Jesus was rejected and despised by many. Why was he? So that he would know how it felt when we are. If his life was all rainbows and unicorns, and our life was not, Jesus would never be able to comprehend all of the pain and suffering that we as human beings endure, due to the flawed sinful nature that cursed man when Adam and Eve chose to sin.
As Palm Sunday and Easter approach, I ask you, "What do you need to lay down at the foot of the cross?" "What do you need to let go of by asking God to, whisper to you words of wisdom, so that you can let it be at the foot of the cross?"The team of Just Saying contributors want to help you to let it be and to let God transform your life as you listen to Him whispering words of wisdom to you. By opening up the electronic pages of Just Saying, you will experience the unfolding stories that promote healthy lifestyles through relationships, music, faith, family, food, fitness, finance and fun!
I would love to hear from you. Please send your comments and questions to cheryl@justsaying.today.
We invite you to connect with us on Facebook, Twitter and Instagram.