Not many people remember that Newfoundland didn't fight for Canada during the First World War.  Since Newfoundland was not part of Canada at the time, its brave soldiers fought as part of the British army.  During the war, the Newfoundland regiment took part in many battles.  After the war, the Newfoundland government of the day deemed five sites of such significance to warrant a memorial.  As a result, five bronze caribou statues were erected in France and Belgium as memorials commemorating the Royal Newfoundland Regiment.  Known informally as the Trail of the Caribou, these memorials mark the Masnières, Beaumont-Hamel, Gueudecourt, Monchy-le-Preux and Courtrai battle grounds.
While in France this past summer, my family and I followed the Trail of the Caribou to Monchy-le-Preux. Journeying to the battlefield was personal; a dear friend told me about her grandfather's experiences during the fight, and I wanted to try to get a sense of what he went through.  Private Chesley Fillier fought and survived at Monchy-le-Preux.
Born on December 4, 1897, Chesley signed up to fight at the beginning of the war.  Private Fillier went overseas in 1914 as a member of the Newfoundland Regimentś D Company; however, it is in 1917, during the Battle of Arras, in the French village Monchy-le-Preux that Private Fillier's incredible story of survival begins.
Now aged 19, Pte. Fillier's D company, along with the British, was assigned the impossible task of advancing up a long slope to the high ground known as Infantry Hill.  When the orders came at 05:30, the soldiers were to go "over the top" and advance towards their objective.  As they prepared to advanced, Pte. Fillier's friend, Pte Levi Snow, warned him that this could be a massacre. Looking around, the two decided to advance to a blown out tank, a couple of hundred yards ahead in no man´s land.  The plan was to crawl under it and then reassess where to go.  Pte Snow didn't make it out of the trench. He was shot dead beside Pte. Fillier.
Pte. Fillier did go over the top and was critically wounded.  Amazingly, he managed to crawl to the tank, but it only provided partial protection.  He was injured by shrapnel giving him severe wounds in his legs, arms and backside. In addition to the bullet wounds, he sustained two broken arms, and a broken leg.  Trapped under the tank with 16 wounds, Pte. Fillier survived 7 days until he finally passed out.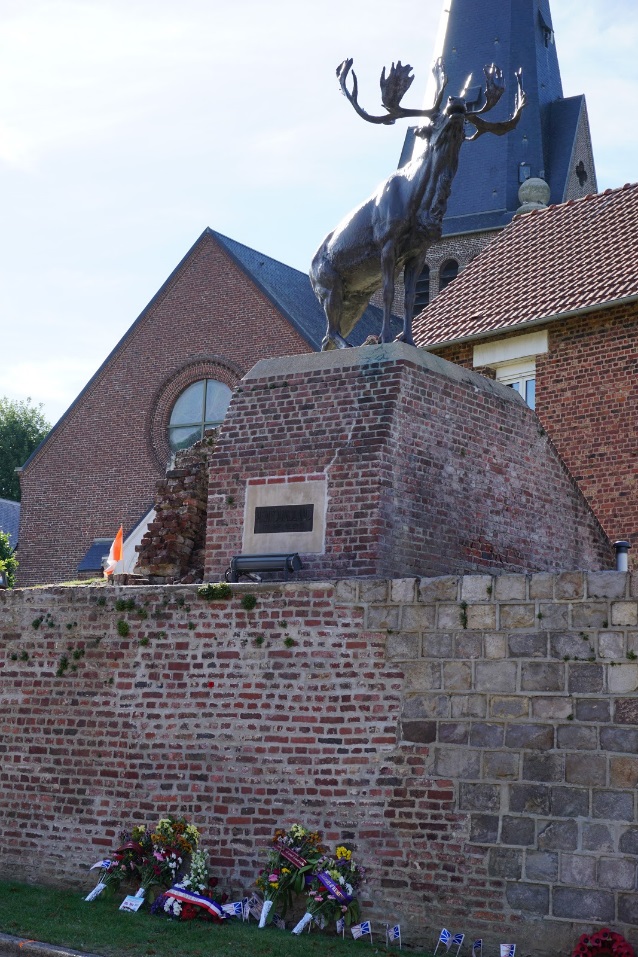 Once the battle ceased, the allied forces were able to gather their dead.  A chaplain with the Regiment was giving last rights when he noticed Pte. Fillier was still breathing.  Stretcher bearers put the wounded Pte. Fillier on a train bound for England.
Pte. Fillier spent two years convalescing in England before he was shipped back to St. Johns', Newfoundland in 1919, where he remained for another year before he went home to Clarke's Beach.
Asked by his son, Ches, how he survived, Chesley Fillier was unsure. Maybe the mud and the cold sealed his wounds, stopping the flow of blood. Maybe something or someone was watching over him.  Whatever happened, surviving six nights critically wounded, partially exposed under a tank is nothing short of a miracle.
I think of how the course of history would have changed had Chesley died.  His children and their families, the people he knew, and the life he went on to live would not have happened.  It amazes me how life can change in the blink of an eye with one event.  Mr. Fillier died of a stroke at 71, but his life continues on in his story of survival, and the lives of the people he touched.