I recently visited Los Angeles, California, where I spoke at a Values and Leadership Conference at the L.A. Hotel Downtown. I live in cold Canada, so a visit to a warm climate was delightful, especially at this time of year. I was met with extremely helpful and kind people who were all so friendly. I had never travelled before to Los Angeles, California, so I had nothing to gauge my visit by, yet the city exceeded my preconceived notions. I walked to most attractions and I always felt safe. I have highlighted 6 Hotspots in LA, yet there were so many more that I enjoyed!
The #1 Hotspot in LA
L.A. Hotel Downtown
333 S Figueroa St., Los Angeles, CA, 90071, USA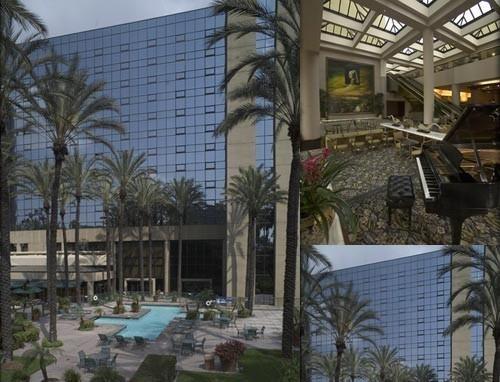 The staff at the L.A. Hotel Downtown made the experience at the conference 5 star!! The food was delicious, the atmosphere unforgettable and the décor exquisite. The hotel is located right in the heart of downtown Los Angeles, close to many popular venues. I was able to walk to many attractions which included, the L.A. Live, Staples Center, and the Grammy Museum. Visit the hotel's website at www.thelahotel.com and you can contact them at guestservice@thelahotel.com. They can also be reached on Facebook, Twitter and Instagram. Prices are reasonable and it is in an excellent location, as it is within walking distance to many tourist attractions and great eateries!
The #2 Hotspot in LA
Original Pantry Café
877 S Figueroa St., Los Angeles, CA 90017, USA
The first night that I arrived in LA, I asked a local where I could grab a quick, yet tasty bite to eat, at a reasonable price. Without hesitation, the woman told me that I must visit the Original Pantry Café. It is a 24 hour, casual cash-only diner. The restaurant has been open since 1924, and it serves breakfast 24 hours a day, 7 days a week. The Café serves more than just breakfast, and the diner portions are very ample and extremely tasty. I had enough food left over for 2 more meals. The service was fast and friendly. I was able to eat quickly and go to my next stop, the L.A. Live.  You can visit them at www.pantrycafe.com. On your next visit to L.A., I highly recommend a stop at the Original Pantry Café, for breakfast, lunch or dinner.
The #3 Hotspot in LA
The L.A. Live
800 W Olympic Blvd, Los Angeles, CA 90015, USA
It borders on S Figueroa St., Los Angeles, CA, USA.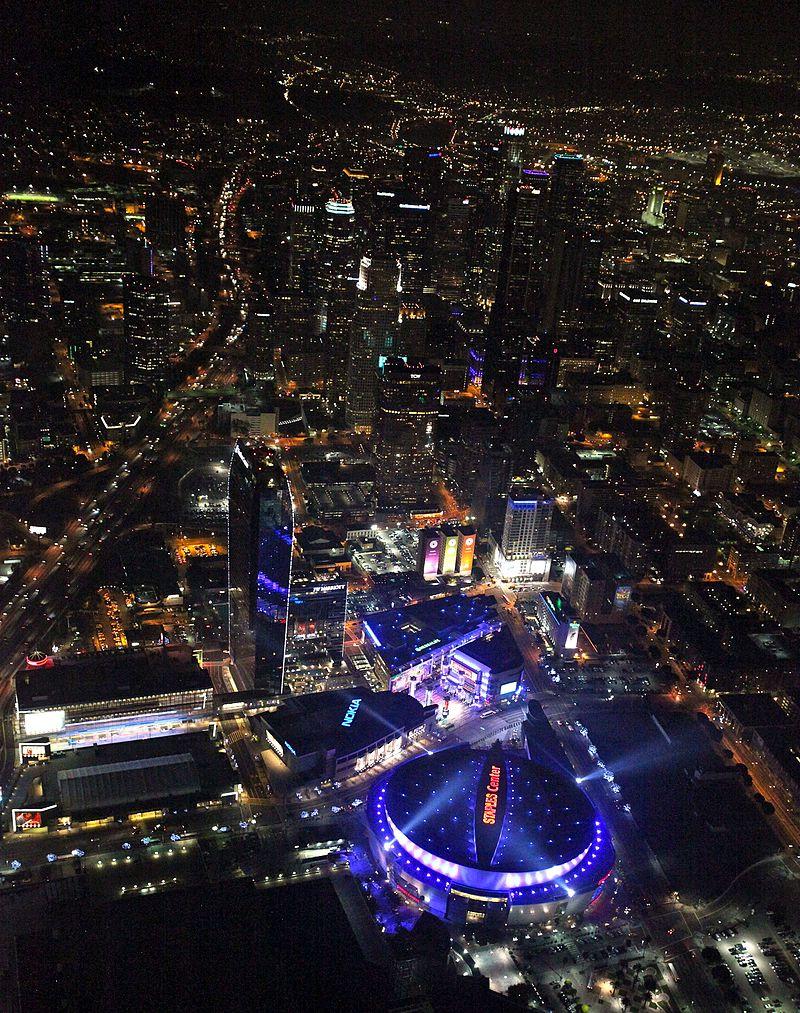 My next stop, after eating at the Original Pantry Café, was the L.A. Live entertainment complex. It was now dark outside and I wanted to continue to explore downtown L.A., as I only had a few days and most of my time would be spent at the conference. The L.A. Live is a vibrant spot to visit. It is a large entertainment complex in the South Park District of Downtown Los Angeles. It reminded me of a smaller version of Time Square in NYC. It is adjacent to the Staples Center, home of the L.A. Kings, where I would visit the following evening to watch a hockey game. Everything was so convenient, all within a 10-15 minute walk of the L.A. Hotel Downtown. A must see on your visit to L.A., even if you just walk around and take in the energy and ambiance.
The #4 Hotspot in LA
Staples Center
1111 S Figueroa St., Los Angeles, CA 90015, USA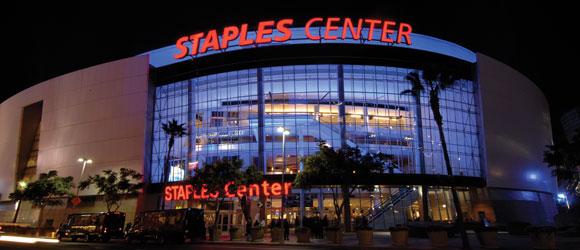 The next evening, after a day at the conference, I walked from the hotel, to the Staples Center to watch the L.A. Kings hockey team play against the Philadelphia Flyers. The Staples center is a multi-purpose sports arena that is adjacent to the L.A. Live development, as well as located next to the Los Angeles Convention Center complex. The Grammy Museum is also close by. What a fun evening! I was able to cheer on the L.A. Kings, as they won 2-0 against the Flyers. What a game! You can go on-line and visit the Staple's Center website to find out what attractions will be featured during your next visit to L.A. – www.staplescenter.com/events/all.
The #5 Hotspot in LA
Grammy Museum
800 W Olympic Blvd. Los Angeles, CA 90015, USA
After my presentation at the Values and Leadership Conference, I decided to treat myself and visit the Grammy Museum. Again, it is located in the L.A. Live development area, and within a 10 minute walk from the L.A. Hotel Downtown at the SW corner of Olympic and Figueroa. What a perfect location that I was staying at, as I was able to quickly walk to all of these sites and to take in many features that I have always wanted to see! The Grammy Museum is devoted to the history and winners of the Grammy Awards. It is an interactive and educational museum, where I spent several hours listening to and reading about some of the great musicians of all time such as our very own Canadian, singer and song writer – Alanis Morissette – Michael Jackson, Aretha Franklin and The Beatles. The admission to the museum is not very expensive. Visit their website at www.grammymuseum.org to discover their hours of operation. If you are in the LA area, I encourage you to go, it is such a thrill!
The #6 Hotspot in LA
Trastevere Ristorante Italiano
6801 Hollywood Blvd #423, Los Angeles, CA 90028, USA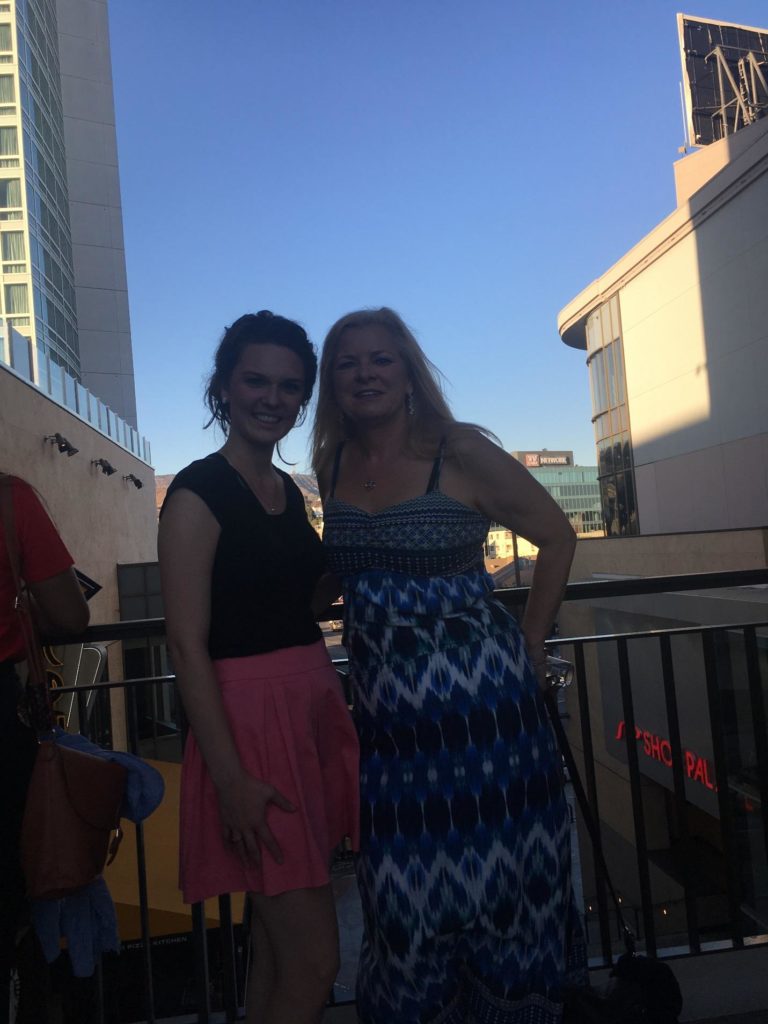 Finally, on my last day in LA, after the conference was over, my niece Shekinah picked me up at the hotel to tour me around Hollywood Blvd., the famous walk of fame, The Chinese Theatre and The Dolby Theatre. Shekinah lives in LA. I was so excited to meet up with her, as she had a car and could take me to these other spots that I was not close to. I was also able to see where she lives, and to view her life now that she has completed University and is living on her own. It was surreal for me to spend this time with her. The memories that we created, I will always cherish! After we toured around, we ate at a very delicious restaurant, in the Dolby Theatre shopping Centre. The restaurant is called Trastevere. I highly recommend this Italian Eatery. The service was impeccable and the prices were reasonable. We ate at a patio table overlooking the Hollywood Hills. It was exquisite! To find out more, you can visit www.eatingitalyfoodtours.com/Trastevere/Food_Tours.