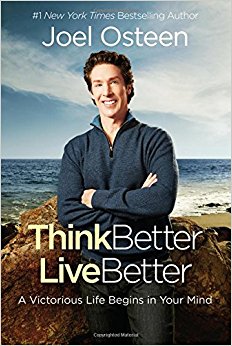 Think Better Live Better: A Victorious Life Begins in Your Mind
By Joel Osteen
Bestselling author Joel Osteen motivates and touches the lives of many through his writing and his speaking. In Think Better, Live Better Joel provides a daily plan for erasing the thoughts that might be keeping you down and offers hope to reprogram your mind with positive thinking. Joel's objective through this carefully crafted practical daily devotional is for the reader to believe in and apply the teachings so that a new level of victory is obtained in one's life. Contained within the pages of this book are daily readings, inspirational prayers, and insightful thoughts to help readers to start thinking about self the way God does. A must buy, a must read! You will be changed forever!
You can purchase this book at: www.chapters.indigo.ca or www.amazon.com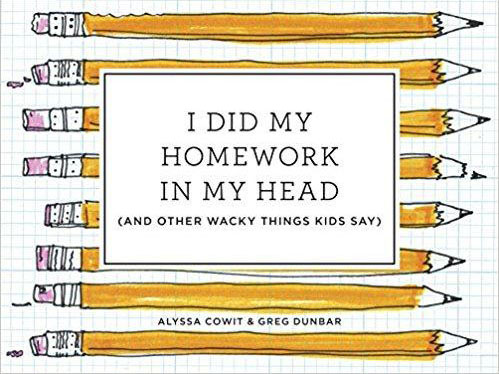 I Did My Homework In My Head: And Other Wacky Things Kids Say
By Alyssa Cowit and Greg Dunbar
This very funny, yet real book is based on the hit Instagram @LivefromSnackTime. Alyssa Cowit, NYC school teacher started an Instagram account to chronicle the funny things that kids say. Cowit and Dunbar's book is packed with irresistible quotes from the elementary school classroom that prove kids really do say the funniest things! If you decide to buy this book, it will provide you with hours of laugher, which is so beneficial to your health – mind, body and soul!
You can purchase this book at: www.chapters.indigo.ca or www.amazon.com
Canada's Odyssey
By Peter H. Russell
Peter H. Russell's book, Canada's Odyssey, is a perfect book to commemorate the 150th anniversary of Confederation. Canada is well known world-wide for its social diversity and its commitment to principles of multiculturalism. This work by an astute observer of Canadian politics and history displays the road to contemporary Canada as a winding one, telling both a story of division as well as one of union and accommodation. If you want a thought provoking book on Canada's history, political climate and cultural context from the perspective of the past as well as the present, then this book is for you.
You can purchase this book at: www.chapters.indigo.ca or www.amazon.com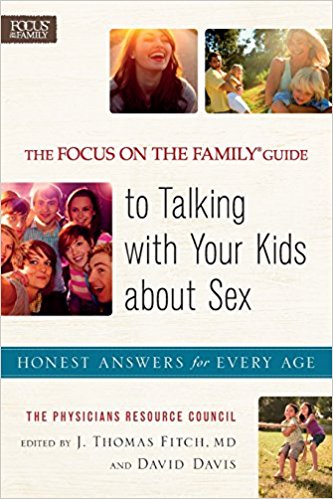 Focus on the Family Guide to Talking with Your Kids about Sex: Honest Answers for Every Age
By Baker Publishing Group (Compiler), J. Fitch MD (Editor), David Davis (Editor)
As many of our children head back to school this fall, it is extremely vital to develop and to maintain healthy relationships with them so that we can freely discuss any and all topics with them and they with us. An all important topic of sex and how to talk with our kids about it, regardless of their age, is tackled in this candid resource by Focus on the Family. I found this book to be full of the latest information, practical insights, and age-appropriate answers to the questions kids ask about sex. This resource, or one similar, is a valuable guideline to support discussions in the home. It provides parents/caregivers with the confidence to know how and when to speak and when to listen on a topic that is often left up to the church or the school. This book will assist you to better understand that if parents don't discuss sex with their child(ren), they will find other sources that will!
You can purchase this book at: www.chapters.indigo.ca or www.amazon.com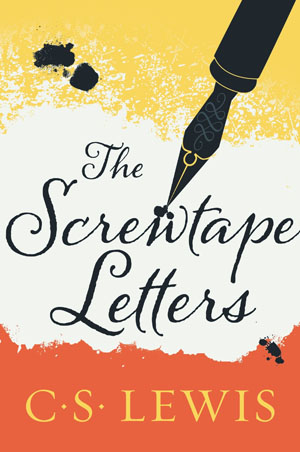 The Screwtape Letters
By: C.S. Lewis
I just love C.S. Lewis' writing, as he wittingly weaves tales throughout the pages of his enormous collection of works. In his classic, The Screwtape Letters, Wormwood who is a demon apprentice, needs to secure the damnation of a young man who's just become a Christian. In order to do so he seeks the advice of his uncle, Screwtape. Their correspondence offers invaluable and often humorous insights into temptation, pride and the ultimate victory of faith over evil forces. If you are seeking to understand more about the spiritual realm and how it affects your day to day life, then this novel is a must read!
You can purchase this book at: www.chapters.indigo.ca or www.amazon.com